Introduction of the upcoming junca Platform
Thank you for your continued support of our project.
We are currently in the final process of releasing the "junca Platform" application utilizing blockchain technology.
junca Platform aims to be a platform that helps Asian economies through financial services such as international money transfer, currency exchange, and on/offline payments. The junca platform will also be used for donations and scholarship projects to contribute to society.
Please see the attached images for more details about junca Platform.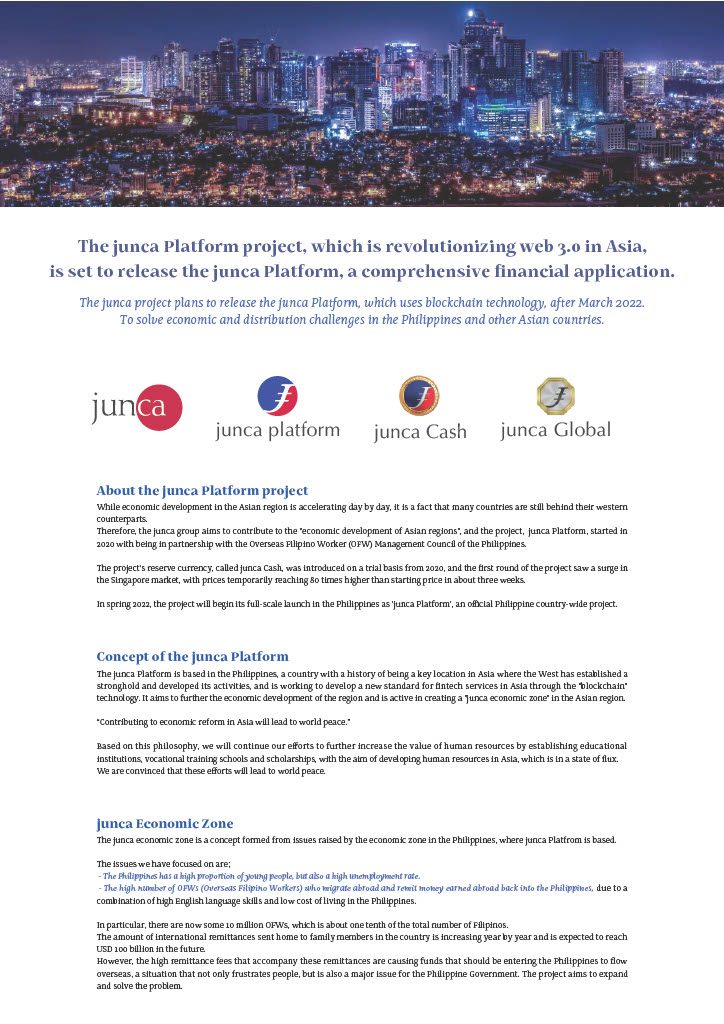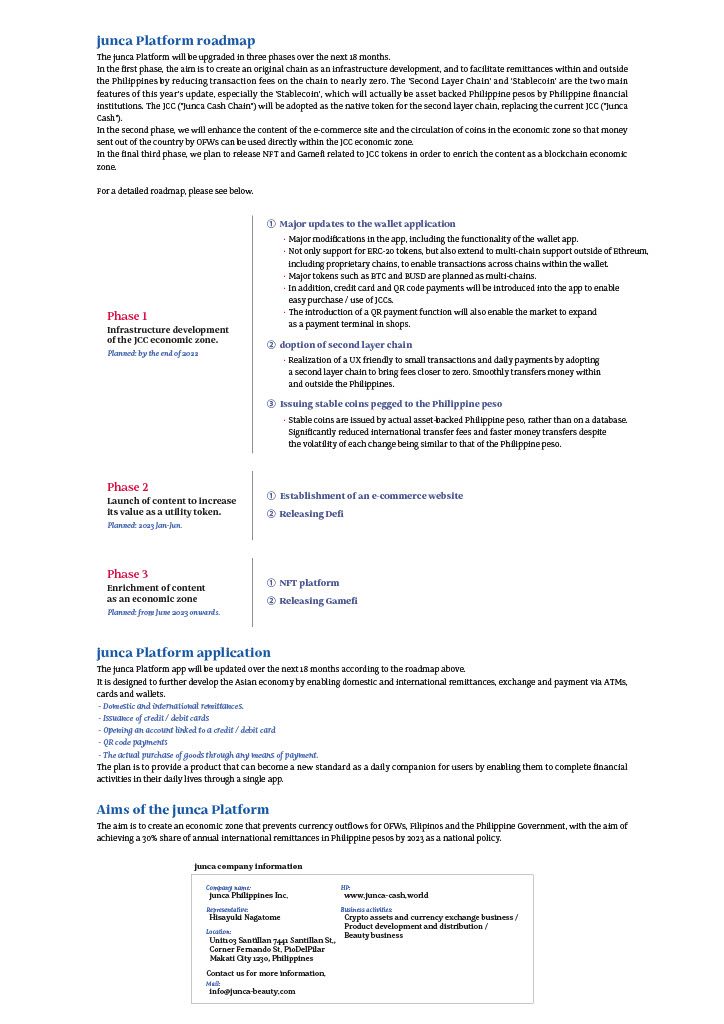 We will be releasing news from time to time, so please stay tuned.
Thank you for your continued support.
March 27, 2022
junca Platform Project Management
Inquiry
juncamember.admin@junca-beauty.com
Website
www.junca-beauty.com
Dextools
https://www.dextools.io/app/ether/pair-explorer/0x372835a9b8c4dc7c24fc49b4221204cf7c965345
Telegram (Group)
junca Platform Fan Group
Telegram (Channel)
junca Platform Official Announcement Channel
Twitter
JCC78549683
Youtube
junca Group
Facebook
JCC Facebook
Reddit
r/juncacash_JCC
Instagram
https://www.instagram.com/juncacash
Linkedin
https://www.linkedin.com/company/junca-platform-project-jcc