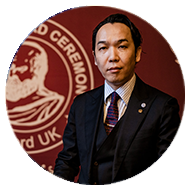 Dr. Hisayuki Nagatome
junca Holdings CEO, Chairman and Founder
PEZA, Investment Promotion Partner
Honorary Professor Academic Union, Oxford, UK in recognition of expertisein the field of finance
NPO JEMaC, Foreign Affairs ExecutiveDirector etc.
"Economic development in Asia contributes to world peace"
He has been active as a marketing specialist for about 20 years. He has helped various major Japanese companies, regardless of industry, expand their markets and advance overseas. While continuing his activities to connect Japan and the world, he focused on developing an eco-system to eliminate inequality among people and countries. He has now developed his own junca eco system and is working to create jobs, ensure decent working conditions, provide equal education, build a fair economic system, and realize a more equal and inclusive society from an environmental standpoint as well. The partnership was formed in response to resonance with current government agencies and major corporations in the Philippines that share the same mission. Starting with the Philippines, a country with high potential, and skillful and diligent people, he will continue to create value unique to junca Holdings based on the philosophy that "economic development in Asia will contribute to world peace" while promoting cross-border cooperation.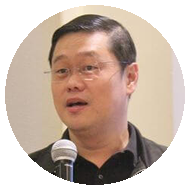 Dr. Lim Donald
junca Holdings board member
Blockchain Council of the Philippines, Founding President
DITO CME, Chief Operation Officer
Udenna Corporation, Chief Innovation Officer
International Council for Small Business(ICSB) Philippines, Founder etc.
Prior to his current role, he has served in various leadership capacities in the media, advertising, and digital spaces, having been the Country CEO of Dentsu Aegis Philippines, Chief Digital Officer of ABS-CBN Corporation, Managing Director of MRM Manila, and CEO of Yehey Corporation and Media Contacts Manila. He finished his MBA with distinction from Murdoch University, and then moved on to finished his Doctor in Business Administration from the University of Phoenix.
And also finished his second masters, a Master in Public Management from the Ateneo School of Government.Considered one of the founding fathers of digital marketing in the Philippines.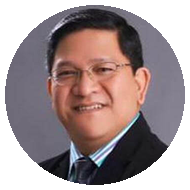 Mr. Eric Caeg
junca Holdings board member
International Council for Small Business (ICSB) Philippines, President / etc.
He is the Founding president for the Philippines of International Council for Small Business(ISCB) . And also Former Chairman of the Board of Directors of Association of Filipino Franchiseers Inc.(AFFI). Organization Development Consultant for Family Owned & Controlled Corporations (FOCCs).
More over, he is a Professionally Trained Executive & Team Coach, Certified Emotional Intelligence Assessment Practitioner (Genos, International), and Certified Professional Marketer (CPM), Philippine Mktg Assoc.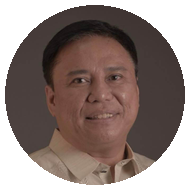 Mr. Voltaire Magpayo
junca Holdings board member
junca Global Partner board member
Go Negosyo, Business Mentor
Philippines Franchise Association,Franchise Executive
Small Business Corp (DTI financingarm), Board Director
12C4 Bread Station, President,Founder
PTV4 PH Government TV station,Marketing Consultant etc.
Voltaire Magpayo joins junca Global Partners, Inc. with over 10 years of experience in strategic business planning, supply chain management, and Micro, Small and Medium enterprises(MSMEs) development.
Bong as he is fondly called is an award winning entrepreneur, a business mentor and a strong advocate for Filipino homegrown enterprises.
A Certified Franchise Executive (CFE), he is a founding member of the International Council of Small Business PH, presently a member of the board of directors of Small Business Corporation and a consultant on business development at various government agencies.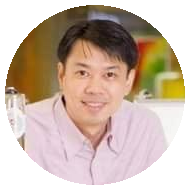 Mr. John Chung
junca Holdings board member
Acquasuisse Parfums ,Founder and Managing Director
Swiss Fragrances Inc., President etc.
Experienced President with a demonstrated history of working in the chemicals industry. Skilled in Negotiation, Sales, Management, Brand Management, and Project Management.
Strong business development professional with a Bachelor of Science (BS) focused in Business Administration, Management and Operations from University of Santo Tomas.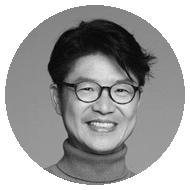 Mr. Park, Hyun-kyu
junca Holdings, Entertainment Dept.
Chief Entertainment Officer
S.K.Y corporation Co., Ltd., Vice Chairman etc.
He has been a global content developer and event organizer for almost 20 years.
Established the knee shots NYSE Korea Branch and serves as Ace King (professional concert organization company)(Vice president / Japan). Winter Sonata national tour concert J-ROCK band SKIPCOWS Korean concert organizer.
Lee, Sang-enGirinji(Japan) Joint Performance Beautiful Days(Drama) 12 performances and national tour of 8 cities in Japan Rainy Day of RAIN performance organazer in Seoul , Busan J-ROCK Festivalorganazer. " BUZZNational tour organizer. Winter Sonata Piano Concert plannerin Nakano, Japan. (Iruma and Lee,Ji-Su ) Winter Sonata 21 Special concert performances national tour of 15 cities organizer.
Winter Sonata Dinner Show (Odaiba Meridian Hotel) Winter Sonata theme song composer Yu,HaeJun)`s agent for Japan. And his Japna national tour of 4 cities performance planner and organizer.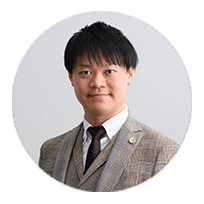 Kenshirou Michishita Esq.
junca Holdings Advisor
First Tokyo Lawyer Association
Expert of Metaverse Public-Private Partnership Council, Intellectual Property Strategy Secretariat, Cabinet Office
Member of the Advisory Board of Virtual City Consortium
Advisor to Metaverse Japan Incorporated Association
After working at Nishimura & Asahi, he opened SAKURA Law Office. Expert of Metaverse Public-Private Partnership Council, Intellectual Property Strategy Secretariat, Cabinet Office, Government of Japan. Advisor of Metaverse Japan, a general incorporated association. Advisor of Virtual City Consortium.
He handles a wide range of corporate legal matters including corporate law, financial instruments and exchange law, domestic and international M&A, intercompany litigation matters, crisis management matters, corporate governance, and shareholder meeting responses. He has also handled a large number of cases in cutting-edge legal fields such as Metaverse, NFT, WEB3, DAO, etc., ahead of other lawyers in Japan. He has been interviewed by several media outlets and gives numerous lectures throughout the year..
Legal Advisor
Nihonbashi Law Office Ryuki Ueda lawyer
First Tokyo Lawyer Association
Expert of Metaverse Public-Private Partnership Council, Intellectual Property Strategy Secretariat, Cabinet Office
Kenshirou Michishita Esq.
Grow-will International Low Firm Hidetoshi Nakano lawyer
Administrative scrivener corporation, Hoshino
Tokyo Legal Management Joint Office
Katsumi Ito executive director

Funano Accounting Office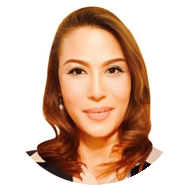 Ms. Imelda Sarino Enriquez
junca Global Partner board member
Keys Placement Inc., President, CEO
JEPPC.A , Trustee-Treasurer
EC-ANZAEPP, Trustee
ACTS-OFW, Secretary General etc.
Keys Placement Inc. and iKey Local Agency Corp. President / CEO
Shes over-all manager and director of the business operations of overseas and local manpower business for more than 20 years. Shes also Trustee-Treasurer, JEPPC.A (Japan Employment Providers of the Philippines & Consultants Association) and a Trustee of EC-ANZAEPP (Europe. Canada-Australia & New Zealand Association of Employment Providers of the Philippines) and other legitimate manpower industry organizations promoting only safe migration procedures abroad of aspiring OFWs.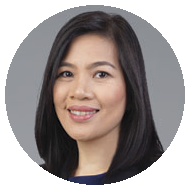 Ms. Melanie Bendijo
junca Global Partner board member
She has over 20 years of solid experience in the field of Finance,Treasury and Fund Management. In 2019 to 2021, she served as Vice President for Treasury in Metro Pacific Investments Corp., a publicly listed investment holding company registered with the PSE. She was responsible for the Companys overall Treasury Operations and Controls.
She was instrumental in various fund raising activities of the Companys major investments, including securing foreign loans to support Investments offshore. Ms.Bendijo is a graduate of Philippine School of Business Administration in Manila with a degree of Bachelor of Science in Business Administration.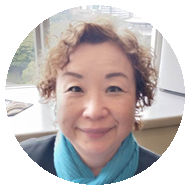 Ms. Angela Hiroko Okano
junca HR Services, President
During her 30 years in the foreign IT consulting industry, She has participated in many projects for major corporations and overseas government agencies. Her responsibilities included customer support, marketing, career counseling, employee training, and recruiting.
Legal Advisor
Tokyo Legal Management Joint Office
Katsumi Ito executive director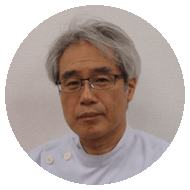 Dr. Isao Nose
junca life management advisor
Ryusendo Acupuncture and Osteopathy Clinic, Director
The Institute of Oriental Medicine Incorporated Association, Director
Ortobios Oriental Medicine, Director
Shin Nippon Steel Corporation Inc.,Sports Physician etc.
He has been devoted to alternative medicine, preventive medicine guidance, and improvement of intractable diseases for about 40 years. Active as an acupuncturist in product planning and health consulting for many companies.
He holds a doctorate in ergonomics and obtained national licenses as an acupuncturist and moxibustion therapist. He has helped numerous patients with their physical ailments through the treatment of orthopedic,neurological, and gynecological diseases.
Currently, he is engaged in daily clinical practice based on Oriental medicine, shikitai structural medicine, and preventive medicine. In order to heal more people by utilizing his knowledge, he gives lectures and other training programs for companies, and also makes efforts to provide consultation on measures against intractable diseases and to train instructors to provide treatment.