The junca Platform Project AMA will be held in two countries to respond to offers from Asia
Thank you very much for your support of our project.
In response to an offer from the Asian community, an AMA (Ask Me Anything) for the junca project will be held on December 21 in two different countries.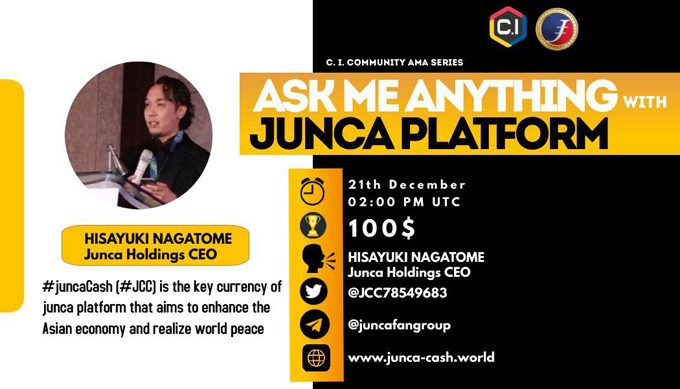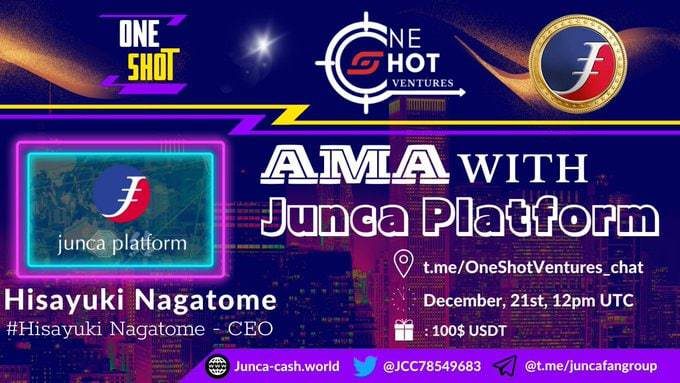 We hope this AMA will be a good opportunity to know more about the junca Platform Project.
Please see the link below for the official announcement of the AMA. You can join us from anywhere in the world!
🇻🇳 Vietnam Community
From 12pm UTC
ONESHOT Ventures – Crypto News & Research
🇮🇳 India Community
From 2pm UTC
C.I. COMMUNITY NEWS
Thank you for your continued support.
2021,12/20
junca Platform Project Management
Inquiry
juncamember.admin@junca-beauty.com
Website
www.junca-beauty.com
Telegram (Group)
junca Platform Fan Group
Telegram (Channel)
junca Platform Official Announcement Channel
Twitter
JCC78549683
Youtube
junca Group
Facebook
JCC Facebook
Reddit
r/juncacash_JCC
Instagram
https://www.instagram.com/juncacash
Linkedin
https://www.linkedin.com/company/junca-platform-project-jcc