Humanitarian Aid of the junca Platform Project
Thank you for your support of our project.
junca Platform Project aims to be a platform to help strengthen the Asian economy and achieve world peace, and as part of this, we deliver various humanitarian aid. In the near future, junca Platform will also be used for donations and scholarships to further contribute to society.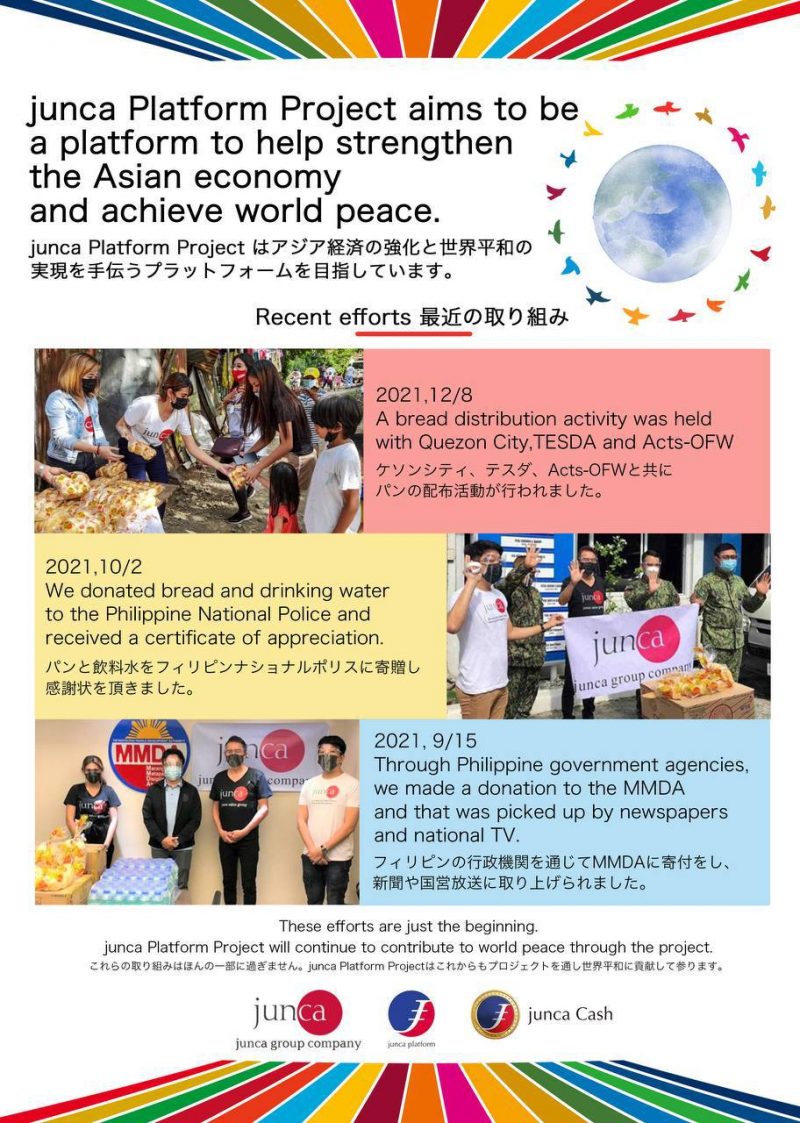 We are honored to contribute to world peace through our projects with you.
Thank you very much for your continued support.
2021, 12/23
junca Platform Project Management
Inquiry
juncamember.admin@junca-beauty.com
Website
www.junca-beauty.com
Telegram (Group)
junca Platform Fan Group
Telegram (Channel)
junca Platform Official Announcement Channel
Twitter
JCC78549683
Youtube
junca Group
Facebook
JCC Facebook
Reddit
r/juncacash_JCC
Instagram
https://www.instagram.com/juncacash
Linkedin
https://www.linkedin.com/company/junca-platform-project-jcc