Full-scale start of junca Cash (JCC) European market from December 2021
Thank you very much for supporting our project.
We would like to inform you that the European market, which we have been telling you about for a while, is now in full swing.
junca Cash (JCC) marketing ongoing in preparation to the launch of the junca platform service. (scheduled to launch on spring 2022). The first round was held towards the Singapore Market (July 2020-March 2021) About three weeks after the listing, the price was 80 times higher at one point, showing great excitement and promising result.
Finally, the second round of junca Cash (JCC) marketing will be held in the European market, the leading edge of crypto assets.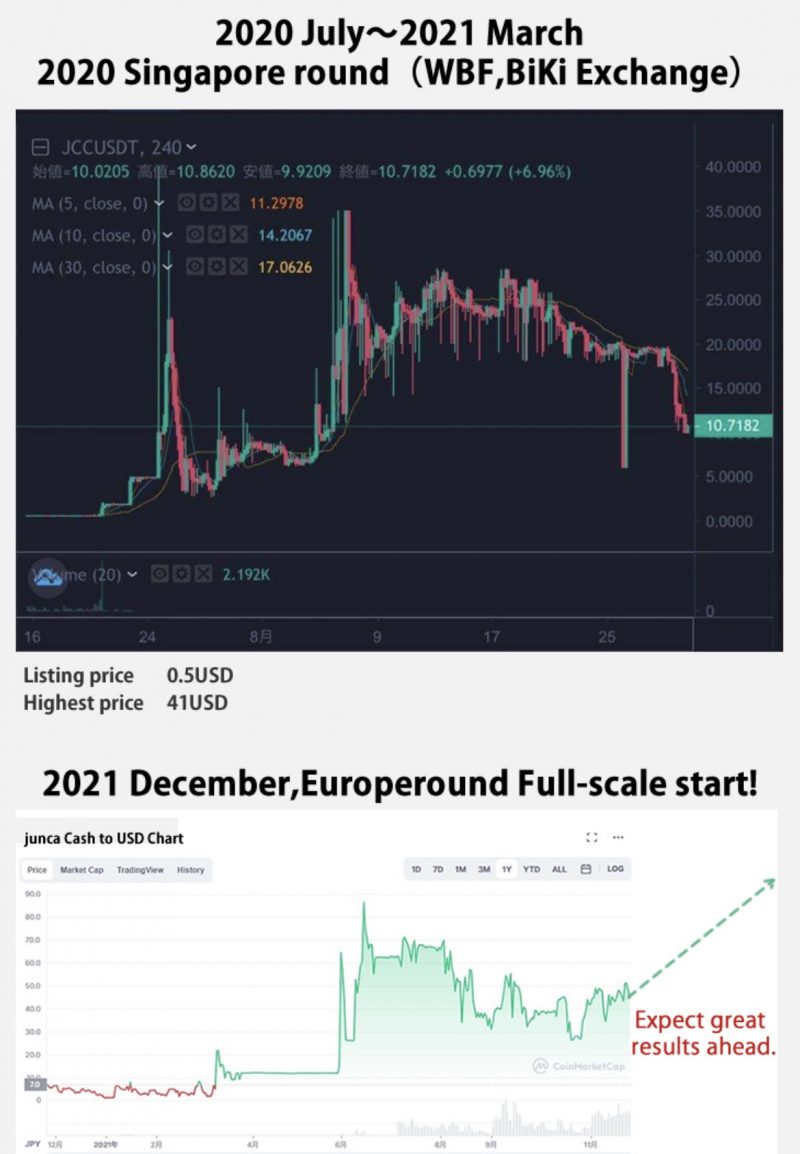 junca Cash (JCC) is currently scheduled to be available for trade on major trading platforms and it's expected that the market will become even more active in the future.
Please see below for JCC trading information on "coinsbit", "p2pb2b" and "Azbit" exchange where you can currently buy junca Cash.
 p2pb2b
 coinsbit
 azbit
We are honored to be able to contribute to world peace through this project with you.
Thank you very much for your continued support.
2021/11/25
junca Platform Project Management
Inquiry
juncamember.admin@junca-beauty.com
Facebook page

JCC
Telegram group


junca Platform Fan Group
Website
www.junca-beauty.com
junca Cash VP


junca Cash VP
junca platform project Identity


junca platform project Identity