【Notice】Speech in Oxford, U.K.
Thank you very much for supporting our project.
We are pleased to announce that Dr. Hisayuki Nagatome, CEO of junca Holdings, was invited to give a speech at the Oxford Summit of Leaders held in the main hall of Oxford Town Hall, Oxford, UK, as a world leader.
About Oxford Summit of Leaders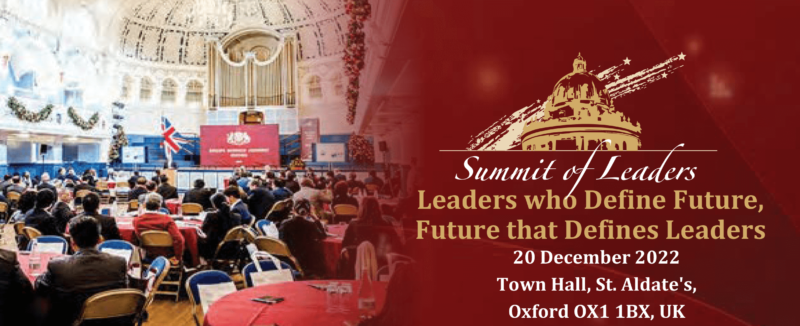 The Oxford Summit of Leaders is hosted by the Europe Business Assembly (EBA), an internationally recognized independent company based in Oxford, UK, and The Club of the Rectors of Europe (CRE), an association of presidents, professors, and scholars from leading universities and academic centers in Europe, Central Asia, the Middle East, and Africa. It is an event platform that brings together the region's elite leaders, business owners, and innovators in designing the business processes of the future from 30 countries around the world.
It is a unique platform in the world for international business and professional communication, sharing best practices in business management and promotion of products and services, and opportunities for comprehensive improvement of business processes. More than 120 world-class conferences have been held to date, including 72 Global Summits.
Speeches were made as leaders who are pioneering the world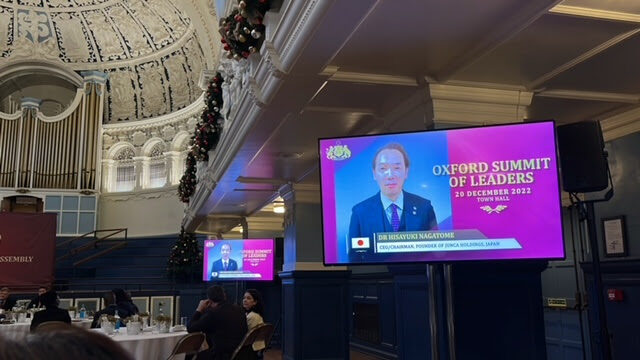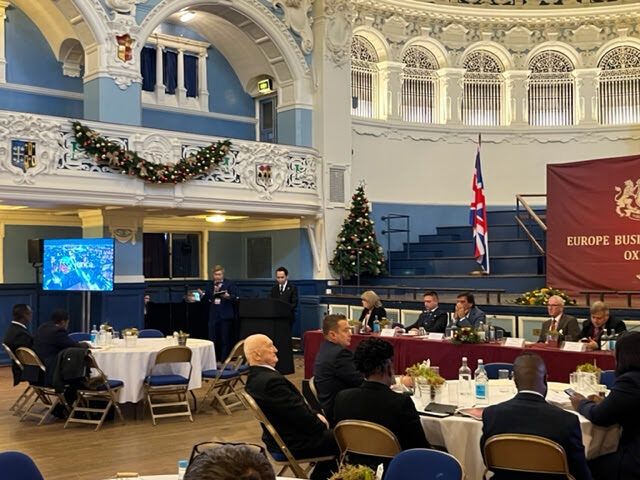 Dr. Hisayuki Nagatome, CEO of junca Holdings, was invited as a world leader to deliver a speech in front of representatives of educational institutions, government officials, major corporations and public organizations from around the world who gathered at the Summit, where a company introduction video was presented. Mr.Christian Briggs, Global Club of Leaders President, CEO of New World Insight Ltd, UK;Mr.Ivan Savvov, Savvov House of Awards Oxford UK Founder & Chairman also joined the presentation as moderator and management.
The corporate presentations were based on the following theme; -What is the main function of modern business in society – economic, innovative, ethical or social? – Information transparency and corporate transparency as a necessary element of doing business in the modern world. – How does the success of a company depend on its leader? Business leader -who is it?
In his presentation, Dr. Hisayuki Nagatome explained the origin of junca Holdings, saying that he was inspired and motivated by the energy of Asia's young population, the positive attitude of its people who, although not wealthy, are always striving to improve their lives, and their "zest for life," and the tremendous growth of its cities and economies. He also shared how he was inspired and motivated to do his part for Asia and the world.
He also introduced the word "Knot," which is also used in the logo, as junca's management philosophy. junca's main activities are to connect people, to improve synergistically by understanding and respecting each other, and to connect/expand business success and social contribution through technology. He himself has taken the initiative to make many connections and ties between governments, the private sector, and the community in an ongoing effort to create a fairer and cleaner society. He also stated that the potential of Asian people will contribute to the activities to make the world more vibrant and to help each other grow better.
junca Holdings will continue to promote its efforts based on the philosophy that "contributing to economic reforms in Asia will lead to world peace". Thank you for your continued support.

2022, 12/21
junca Platform Project Management
Inquiry
juncamember.admin@junca-beauty.com
Website
www.junca-beauty.com
Dextools
https://www.dextools.io/app/ether/pair-explorer/0x372835a9b8c4dc7c24fc49b4221204cf7c965345
Telegram (Group)
junca Platform Fan Group
Telegram (Channel)
junca Platform Official Announcement Channel
Twitter
JCC78549683
Youtube
junca Group
Facebook
JCC Facebook
Reddit
r/juncacash_JCC
Instagram
https://www.instagram.com/juncacash
Linkedin
https://www.linkedin.com/company/junca-platform-project-jcc