【Notice】Partnership with ICSB Philippines is featured in a major Philippine newspaper
Thank you very much for your continued support of our project.
We would like to introduce our partnership with the International Council for Small Business (ICSB) Philippines, which we recently announced was featured in the Business Mirror, a major Philippine daily business newspaper.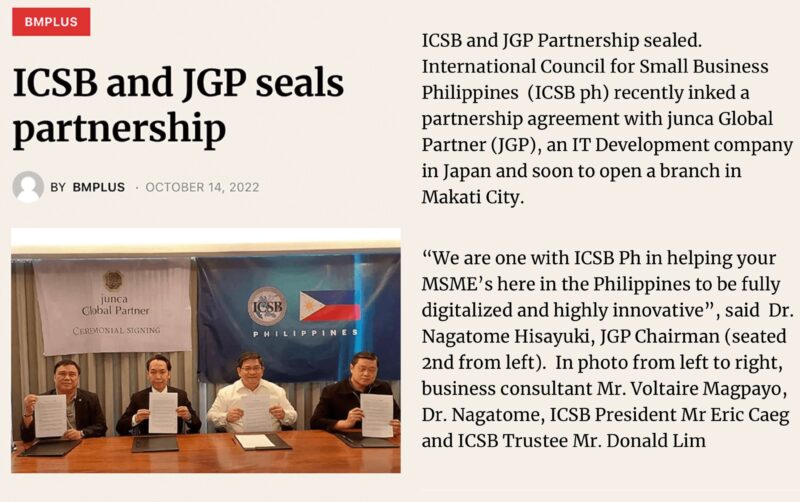 The article can be found here.

Founded in 1955, the International Council for Small Business (ICSB) is an international membership organization dedicated to promoting the growth and development of small and medium-sized businesses worldwide, with the vision of becoming the world's number one platform for supporting small businesses. Members include small business leaders, professionals, entrepreneurs, professors, and educators from around the world who share their knowledge and expertise in their fields through publications, programs, workshops, training sessions, and certification.
ICSB is present in more than 85 countries. Each June, the World Congress brings together leaders, professionals, and entrepreneurs from around the world. ICSB also seeks to advance entrepreneurship around the world by developing research skills, providing career advancement opportunities, hosting live events, and initiating partnerships with community organizations.
The official website can be found here.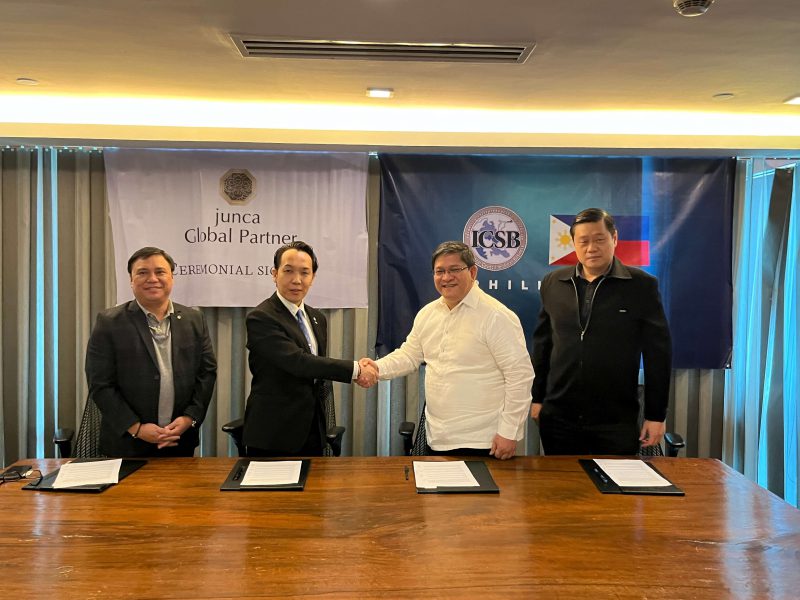 We are honored to partner with ICSB to contribute to the betterment of SME business with board members from around the world, including owners of leading companies, professors, engineers, and others.
Also, junca Holdings has been invited to participate in The 10th Cities and Municipalities Competitive Index SUMMIT 2022, a global awards event to be held in Manila, Philippines, organized by ICSB Philippines and the Department of Trade and Industry (DTI). Approximately 250 mayoral and gubernatorial award winners and 700 guests are expected to gather from various regions for the development of small and medium-sized enterprises. We are honored to be able to share this project with many people and contribute to the development of the global economy through our participation in the Global Awards.
junca Holdings will continue to promote its efforts based on the philosophy that "contributing to economic reforms in Asia will lead to world peace". Thank you for your continued support.
2022, 10/17
junca Platform Project Management
Inquiry
juncamember.admin@junca-beauty.com
Facebook page

JCC
Telegram group


junca Platform Fan Group
Website
www.junca-beauty.com
junca Cash VP


junca Cash VP
junca platform project Identity


junca platform project Identity
9DF122F8-87FD-4FEB-A12D-89EABAB8B7FC.jpg